Marketing
Measure your marketing activities, and gain insights into the application process.
Track your campaigns for greater efficiency
The marketing feature enables you to track, manage, and utilize your marketing campaigns.
The tracker is a unique code that students, agents, or university staff can use to enter the system quickly. For example, students who meet specific criteria can receive a pre-defined discount using this code.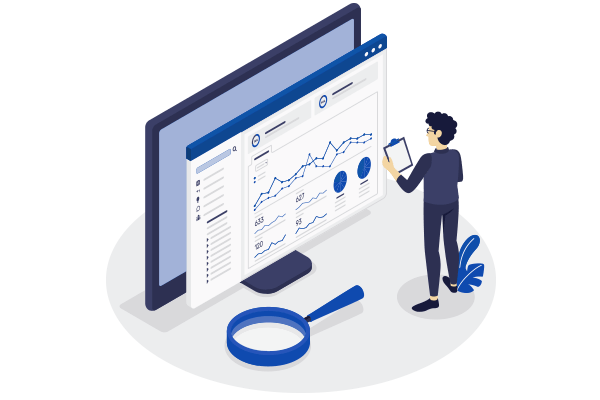 Keep track of agents and their activities
Want to track the activities of your agents? Prefer auditing all the logins to ensure the system's security? The marketing feature allows you to:
Collect leads at fairs and events with Kiosks
If you're looking for a solution to easily collect leads at education fairs and other events using tablet devices.
You can use Kiosks as an offline prospectus at education fairs and events. They also download all your program information from your university's DreamApply platform and display it in tablet format so that:
You can collect leads using tablet devices, and potential applicants can browse your programs and sign up.
Import all the data in one easy step
After the event, you can easily import data directly from the platform in Excel or CSV format. Moreover, an account for the student will be automatically created, and a welcome email will be sent to each lead.
You can also track the success of these events by assigning tracker codes to all leads collected. In this way, you and your team can measure the success of your marketing activities.
Define entry points to measure efficiency
If your goal is to measure the efficiency of your online campaigns, you can apply tracker codes to all applicants arriving through a pre-specified webpage.
For example, if you want to define your university's landing page for a specific campaign, you can easily apply a code to all visitors who apply.
The result is more effective campaign success measurement, better optimization, and increased conversion rates.
Define information sources
The marketing feature enable you to define information sources (such as websites, fairs, and agents) when students reply, "When/How did you hear about our university."
In doing so, you can conduct simple longitudinal data analysis, including the change in information channels over time. Also, you can dig deeper and see the differences between applicants' information channels and those used by students with specific statuses.
Discover the DreamApply features